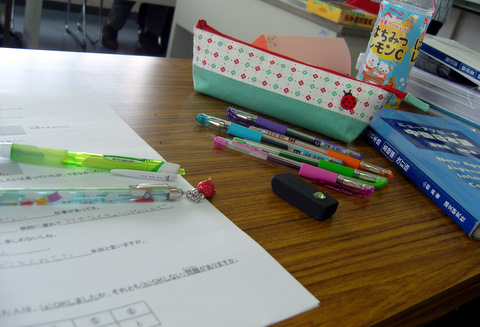 Welcome to another day in my lovely life. Above you can see a picture that shows my daily study place at school. Love the colors of the pencase, the diamond eraser (すてきな消しゴムですね) and my kireizukin seikatsu pen <3
Tuesday is one of the more lazy and boring days of the week, but it's the little things that make me shine…like the feeling that someone thinks of me early in the morning, H.-chan who spent lunch break with us or the feeling of friendship that accompanies me all day long thanks to some wonderful people all over the planet.
Epic fail of today was a naive question of mine that turned into something unintended: After school I met with A. and S. outside at the smokers corner (and I swear never before have so many people been smoking at once ><) and T.-kun was there, standing on a small step and compared our height. Without any bad intentions I asked him…and I have to point out that I've been asked this by Japanese people in the same way…"何センチ?" which means "How many centimeters?"
Do I have to say more? I blushed and would have preferred to be somewhere else while everybody else roared with laughter >< P. even added a "さすがElisa" (=typical or indeed) D:
Mah, I guess it's important to be able to laugh at yourself XP
A. and I decided to do our homework at  a nearby pond because it's nice to be outside…and we had heard that a lot of Yamasa students go jogging there

It's a lovely place with lots of ducks, grannies with dogs…but no students

Apparently there are several ponds near student village and we had chosen the wrong one. Epic fail of the day No. 2!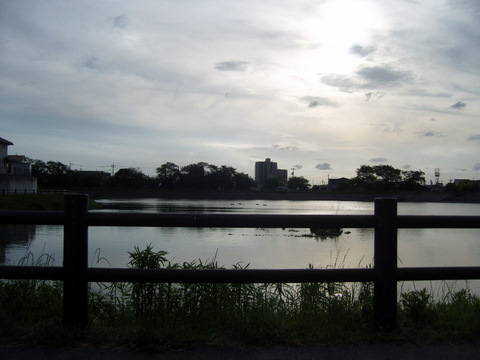 Ha, so here we finally are, enjoying the sunlight and doing our homework on the warm stonesteps at the right place!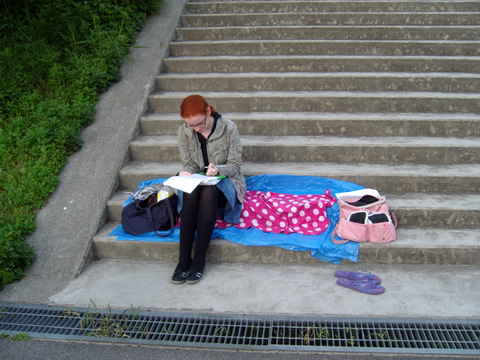 The best fries on earth for dinner: First Kitchen's B.B.Q. potatoes <3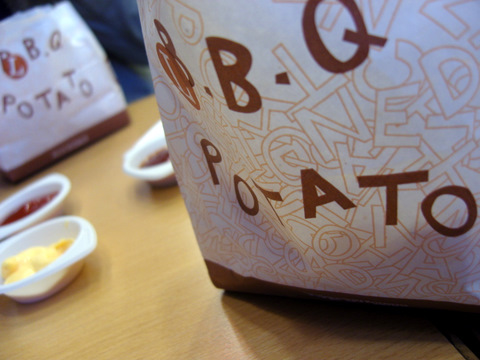 Ha, you know you want them, too!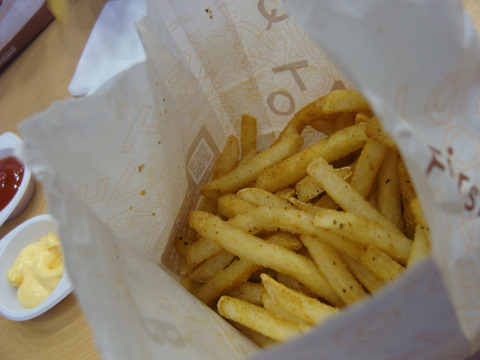 It's after midnight and time for bed. *blushes and runs off*
Alles Liebe,