One of my side goals for this year is to knit my first pair of socks. I think for a beginner this is as much a dream as it is frightening. Of course I'm too ambitious to start with a simple stockinette stitch pair, but I want it to stay easy. As usual ravelry was the place to find a perfect pattern: One to Ten.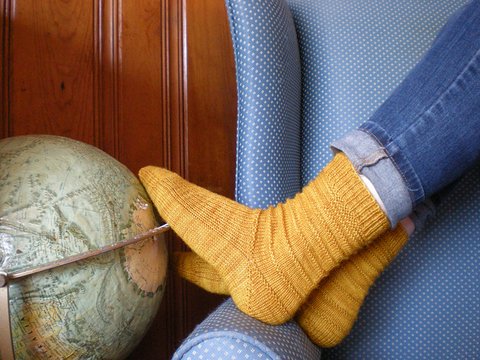 With alternating purls and knits a lovely visual effect is created, just enough to make them interesting, but not too complicated for an unexperienced knitter like me. I plan to give it a try, now that fall draws closer with every day.
Has anyone of you tried to knit some socks yet?
Other posts you might like to read:
This post is tagged Knitting, One to Ten, Pattern