Good morning, dear readers. (I suppose it's alright to use 'good morning' around noon on a Saturday) I'm sitting here with a cup of pear tea and want to give you a brief summary on what books I've ordered recently and those who ended up on my to-read list.
Reading is one of my most important hobbies and has accompanied me since I was little. From time to time the passion about books is even stronger, especially when I get inspiried by people like Rena or Miss Bookiverse (I only discovered via this post). So two days ago I ordered several books at once and put some more on my to-read list.
Harry Potter and the Half-Blood Prince by J.K.Rowling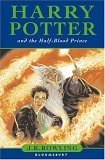 Goodreads link
It's time for the next Harry Potter movie in theaters soon. I thought that's a good opportunity to go on with my current Harry Potter re-read-round and so far I've only read Harry Potter and the Half-Blood Prince in German. With this my English HP-book-set is complete, though the editions differ.
I remember reading book no. 6 only days before no. 7 was published and (in combination with the Deathly Hallows) it left me breath- and speechless. The whole Harry Potter universe with it's human and loveable characters, all the tiny bits and pieces that slowly seem to fall in place and the final twist I hadn't expected made this book a great reading experience. I wonder how it'll feel to read it once again, now that I already know how the story ends.
The Book of Lost Things by John Connolly
Goodreads summary:
High in his attic bedroom, twelve-year-old David mourns the death of his mother, with only the books on his shelf for company. But those books have begun to whisper to him in the darkness. Angry and alone, he takes refuge in his imagination and soon finds that reality and fantasy have begun to meld. While his family falls apart around him, David is violently propelled into a world that is a strange reflection of his own — populated by heroes and monsters and ruled by a faded king who keeps his secrets in a mysterious book, The Book of Lost Things.
A Great and Terrible Beauty (Gemma Doyle #1) by Libba Bray
I had already stumbled upon this book somewhere, mabye at Hugendubel. The cover cought my eye and Miss Bookiverse featured it as one of her favourite books; that's why it came back to my mind and should arrive with The Book of Lost Things within the next couple of days.
Goodreads summary:
A Victorian boarding school story, a Gothic mansion mystery, a gossipy romp about a clique of girlfriends, and a dark other-worldly fantasy–jumble them all together and you have this complicated and unusual first novel.
Sixteen-year-old Gemma has had an unconventional upbringing in India, until the day she foresees her mother's death in a black, swirling vision that turns out to be true. Sent back to England, she is enrolled at Spence, a girls' academy with a mysterious burned-out East Wing. There Gemma is snubbed by powerful Felicity, beautiful Pippa, and even her own dumpy roommate Ann, until she blackmails herself and Ann into the treacherous clique. Gemma is distressed to find that she has been followed from India by Kartik, a beautiful young man who warns her to fight off the visions. Nevertheless, they continue, and one night she is led by a child-spirit to find a diary that reveals the secrets of a mystical Order. The clique soon finds a way to accompany Gemma to the other-world realms of her visions "for a bit of fun" and to taste the power they will never have as Victorian wives, but they discover that the delights of the realms are overwhelmed by a menace they cannot control. Gemma is left with the knowledge that her role as the link between worlds leaves her with a mission to seek out the "others" and rebuild the Order. A Great and Terrible Beauty is an impressive first book in what should prove to be a fascinating trilogy.
Wildthorn by Jane Eagland
A future to buy, yes, because of the cover. Covers are a very important part of my decision-making-process wether to buy a book or not. Additionally you can find a good review over here.
Goodreads summary:
Seventeen-year-old Louisa Cosgrove longs to break free from her respectable life as a Victorian doctor's daughter. But her dreams become a nightmare when Louisa is sent to Wildthorn Hall: labeled a lunatic, deprived of her liberty and even her real name. As she unravels the betrayals that led to her incarceration, she realizes there are many kinds of prison. She must be honest with herself – and others – in order to be set free. And love may be the key…


Shiver (The Wolves of Mercy Falls #1) by Maggie Stiefvater

Goodreads link
Oh my God, oh my God, I'm so excited about Shiver / Nach dem Sommer, only that I don't know which edition to buy. Take a look at them. Of course the English paperbacks are, well, in English

and cheaper. But the German cover is gorgeous. Which one would you buy?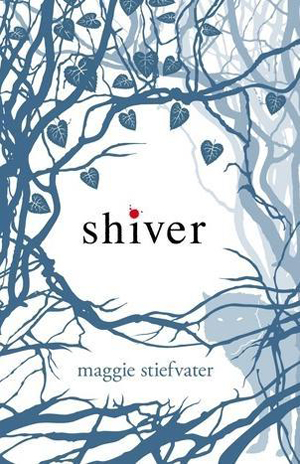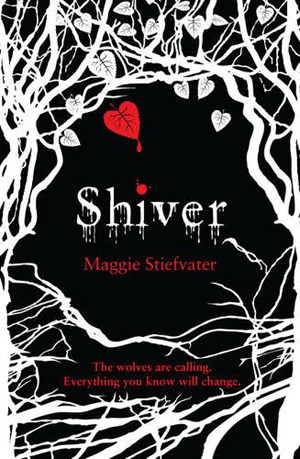 Goodreads summary:
the cold.
Grace has spent years watching the wolves in the woods behind her house. One yellow-eyed wolf—her wolf—watches back. He feels deeply familiar to her, but she doesn't know why.the heat.
Sam has lived two lives. As a wolf, he keeps the silent company of the girl he loves. And then, for a short time each year, he is human, never daring to talk to Grace…until now.the shiver.
For Grace and Sam, love has always been kept at a distance. But once it's spoken, it cannot be denied. Sam must fight to stay human—and Grace must fight to keep him—even if it means taking on the scars of the past, the fragility of the present, and the impossibility of the future.
Alles Liebe,