Via Hostess with the mostess I found the TomKat Studio 2010 Holiday Gift Guide and while it's of course a little bit inconvenient for us here in Germany to buy the featured items it is a wonderful source of inspiration nonetheless. You can view the complete guide online here.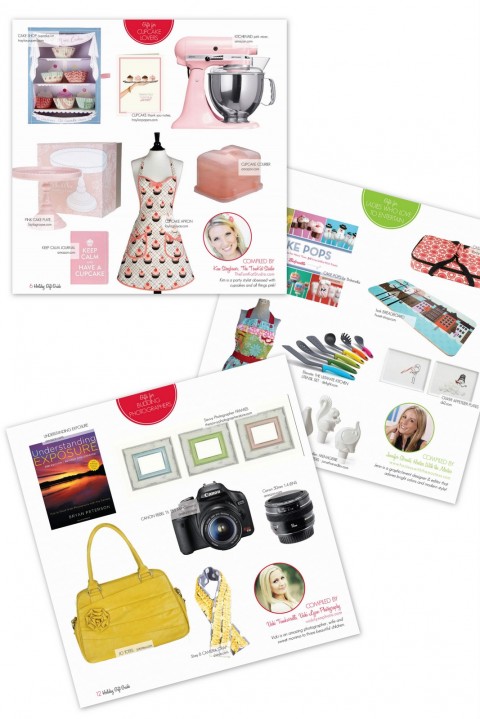 While I was brwosing online to find some christmas gifts for my own family and friends I came across some nice ideas for your (not too expensive) last minute shopping. And here they are:
Gift Guide for Matryoshka Lovers
1. Adventskalender 2. Taschenspiegel 3. Briefpapier 4. Kofferanhänger 5. Notizbuch
6. Spardose 7. Wärmekissen 8. Nähset
Gift Guide for Polka Dot Lovers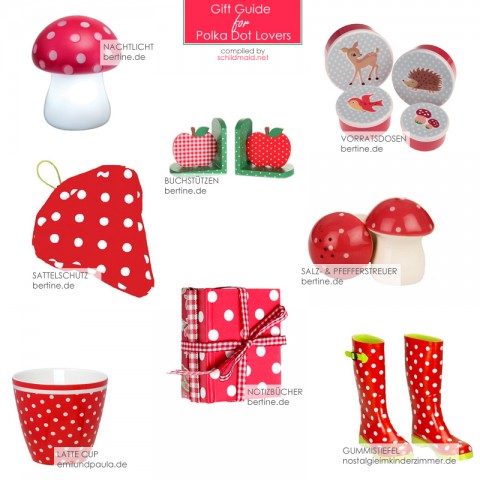 1. Nachtlicht 2. Buchstützen 3. Vorratsdosen 4. Sattelschutz 5. Salz- & Pfefferstreuer
6. Latte Cup 7. Notizbücher 8. Gummistiefel
What do you think about my selection? If you're in the mood to make your own compilation, let me know and I will link you here.
Happy christmas shopping!

Other posts you might like to read:
This post is tagged Christmas, Holiday Gift Guide, Weihnachten